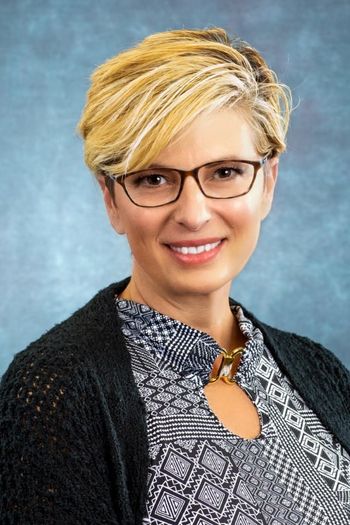 Kimberly A. Bonar, MD, FACOG
"There are two things I love to do but get little time to now. One is playing sports. I played five different sports in high school and would have loved to play in college or even professionally. My second interest is in design and working with my hands. I enjoy drawing, but just doodle a lot in meetings now!"
Dr. Bonar entered the field of obstetrics and gynecology after completing an accelerated six-year BS/MD program at Northeastern Ohio Universities College of Medicine. She joined Obstetrics & Gynecology Associates in 1995 and is well versed in all aspects of Ob/Gyn care, including laparoscopic, hysteroscopic and pelvic surgery. Her special interests include high-risk obstetrics and adolescent gynecology. Dr. Bonar is a member of the American College of Obstetricians & Gynecologists and Cincinnati OBGYN Society. She serves as co-director of the practice's accreditation with the American Institute of Ultrasound in Medicine, which ensures the highest quality of obstetric and gynecologic ultrasounds in our office.
Dr. Bonar spends her free time with her husband, four daughters, and son-in-law. She also enjoys experimenting in the kitchen.
"Dr. Bonar always makes me feel at ease. She cares for your overall health." -Samantha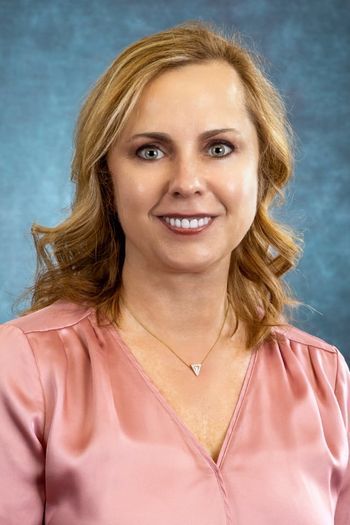 Irina A. Fennimore MD, FACOG
"I believe that open communication with my patients is essential to a long and rewarding relationship. Focused, in-depth discussions enable my patients to make informed decisions regarding their health and wellness. My goal is to facilitate this communication process and to provide the quality of care I feel my patients deserve."
Dr. Fennimore received her Doctor of Medicine degree from Vladivostok State Medical University in Vladivostok, Russia in 1993. She moved to the United States in 1998 and became a U.S. Citizen. She completed her four year residency in Obstetrics & Gynecology at Bethesda and Good Samaritan Hospitals. Dr. Fennimore is a Fellow in the American College of Obstetrics & Gynecology and a member of the Obstetrics & Gynecology Society of Cincinnati. She joined Obstetrics & Gynecology Associates in September of 2008.
Special interest areas for Dr. Fennimore include low and high risk obstetrics, health maintenance, management of menstrual dysfunctions, adolescent gynecology, menopause and hormone replacement therapy, robotic surgeries, and minimally invasive gynecological surgeries.
In her spare time, Dr. Fennimore enjoys the outdoors, traveling, and spending time with her husband and two daughters. She is also fluent in Russian.
"Dr. Fennimore is very professional and gives you informative answers." -Marina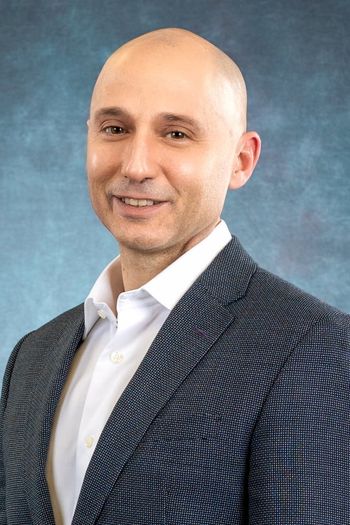 Ian M. Foley, MD
Dr. Foley completed his residency at the University of Cincinnati Medical Center. He is currently accepting new patients at both our Fairfield and West Chester offices.
"Originally an aspiring attorney, one of my part time jobs in college was as a home health aide. In performing my role as a caregiver for the elderly and disabled, I discovered my true passion lay in health care. Obstetrics and gynecology allows me to provide care throughout all the changes and challenges in a woman's life. I am well trained in the most recent advances in minimally invasive surgery, including the Da Vinci robotic surgery. In my spare time I enjoy spending time with my wife and three daughters, vegetable gardening, cooking, and running." – Dr. Foley
"Dr. Foley is always there for his patients whether it's for reassurance or to answer questions."
Watch Breakthroughs: Robotic Surgery & Women's Health with Dr. Ian Foley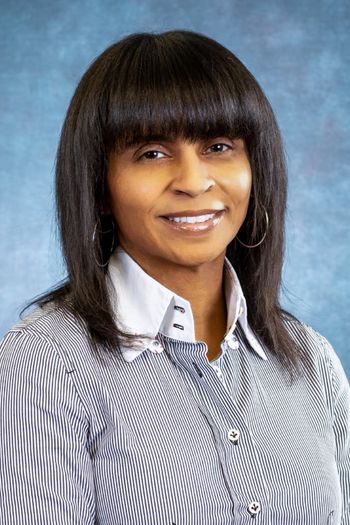 Tiffany N. Hall, MD, FACOG
Dr. Hall is excited to provide quality healthcare for women throughout every stage of their lives. She has two important philosophies that she wants her patients to embrace. The first involves creating a healthy triad of mind, matter and mission.
"A healthy mind requires that our thoughts are pure, good and meaningful. Our matter is our solid being, or our body, whose function depends on a healthy lifestyle. A health mission gives us purpose and strength to clear the hurdles of life. It is important to understand that our journey to better health does not have to be, nor should it be, traveled alone." This leads to her second philosophy which she calls the "circle of wellness". "As women we need to connect with one another by sharing our experiences...triumphs and pitfalls. We should lend effective support and pledge responsibility to others in an effort to guarantee success so that together we can overcome any challenge."
Dr. Tiffany Hall is from Dayton, OH and has spent most of her career there. She attended Northwestern University in Evanston, IL, where she received a bachelor's degree in Economics. She went on to attend the Wright State University Boonshoft School of Medicine and graduated in 1996. In 2000, she completed her residency in Obstetrics and Gynecology at Miami Valley Hospital and served as Chief Resident from 1999 to 2000. Dr. Hall received one of the highest honors as a Chief Resident when she was awarded the John J. Halki Exemplary Physician Award for exhibiting excellence in patient care and service before self.
Dr. Hall is married and has 3 children. She loves spending time with her family. In her spare time she enjoys dancing, running and CrossFit, followed by a good dessert.
"Dr. Hall has treated me over the years. I can honestly say that I trust her to make decisions for me. I don't feel like I have to research, and research, to know a doctor is telling me best, I just trust her. You can't pay for that type of peace of mind".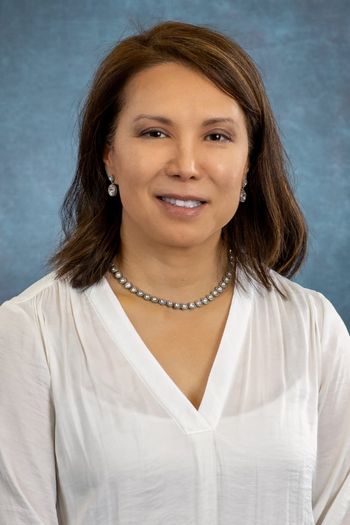 Julia H. Lee, MD, FACOG
Dr. Julia Lee is living the American Dream. She immigrated to the US from South Korea at age 13 to reside in Houston, TX. The third of nine children, she and her older sisters worked to help support the family during those first years in the states. She attended the University of Texas Austin for college, majoring in Medical Technology intent on going to medical school. She received her MD from The University of Texas Medical School in Houston, graduating in the top 5% of her class. She completed her residency training in OB/GYN at Baylor College of Medicine in Houston.
Her interest in OB/GYN stemmed from her mother having home births for all of the children. "I remember my sister being born and how in awe I was at the process. When I got to medical school and did my OB/GYN rotation, I knew this was a natural fit", says Dr. Lee.
As she has been blessed, she gives her time and energy to the underserved by participating in medical missions abroad. Dr. Lee has done surgical missions in Niger, Rwanda, and most recently Guatemala. She has also done general medicine in Central America and drug addiction medicine in Europe and Russia.
Her experience has prepared her for the many aspects of Obstetrics and Gynecology including high risk obstetrics, obstetric emergencies, and gynecologic surgery. She performed the first robotic surgery at Mercy Fairfield Hospital and has proctored other surgeons in the use of the robot. She is an accomplished vaginal surgeon and very comfortable with minimally invasive procedures.
She joined OBGYN Associates in 1996 when her husband came to Cincinnati to continue his medical training. When she is not working, she is working out at a local CrossFit gym. Fitness is a lifestyle for her and she feels it is the key to longevity. Dr. Lee has two children who are also pursuing careers in medicine.
"I love Dr. Lee. She delivered my son via c-section. She was so calming and explained the facts to me in a way I could understand. I really appreciate everything she did for me and will definitely be seeing her again for baby #2."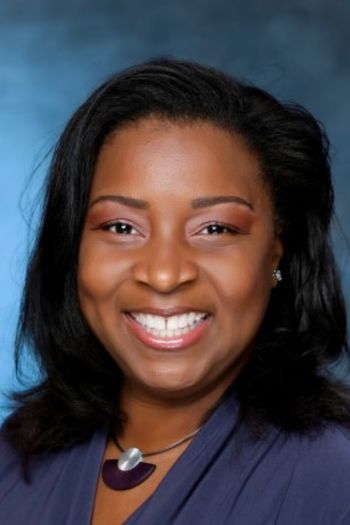 Anika Moore, MD, FACOG
"I was inspired to become an obstetrician by my mother's obstetrician. He lived in my hometown of Cincinnati, and when I was in high school, I had the opportunity to shadow him for a week as part of a career program. One day, he gave me the opportunity to watch him deliver a baby. It was so powerful. I knew right then that was the path I wanted to follow.
Growing up, my grandmother would always say, "The most important thing you can do is have a heart full of love, a listening ear and a hand willing to help others." When I decided to go into medicine, as an African-American woman, I promised never to forget my grandmother and to do everything I could to ensure women were treated well -- to listen, partner and connect with women to help take care of their health needs. And that is exactly what I intend to continue doing here at Obstetrics & Gynecology Associates."
Dr. Anika Moore is originally from Cincinnati, Ohio. She completed her undergraduate studies at Hampton University, where she obtained a degree in biology. She received her medical degree from Boonshoft School of Medicine at Wright State University. She completed her residency training at Harbor UCLA.
Dr. Moore is an established and highly skilled physician with over 10 years of experience in obstetrics and gynecology. She loves building relationships with women and empowering them through all walks of life as they establish their health care goals and needs.
She recently returned to Cincinnati from Boston, MA. In her free time she enjoys spending time with her husband and two children, traveling, and missionary work.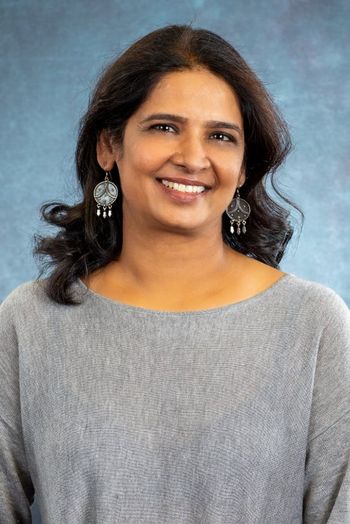 Mamata V. Narendran, MD, FACOG, MRCOG
"To exist is to change, to change is to mature, to mature is to go on creating oneself endlessly." Henri Bergson
Dr. Narendran completed medical school and OB/GYN residency in her hometown of Mumbai, India, in 1993. She then traveled with her husband, who was doing a neonatal fellowship, to Australia and England - United Kingdom. During these years she continued her OB/GYN training and became Board certified in OB/GYN in India and the United Kingdom. In 1996 she moved to Cincinnati where she completed her OB/GYN residency at Good Samaritan Hospital and achieved Board certification in the United States. While completing her residency at Good Samaritan Hospital, she was given the award two years in a row for Council for Resident Education in OB/GYN for Outstanding Resident.
Dr. Narendran is well versed in all aspects of women's healthcare. In addition, she has extensive experience managing high-risk obstetric patients and has a keen interest in gynecologic surgery. She particularly enjoys providing care to the adolescent population.
During her spare time Dr. Narendran spends time with her family. She also enjoys traveling and has a passion for cooking.
I realize that it's important to take care of myself, before I can take care of others. How about you? Let us put your wellness as top priority in the 'to-do' list!
"Dr. Narendran truly makes you feel like you are the only patient she has even though she is very busy." -Leslie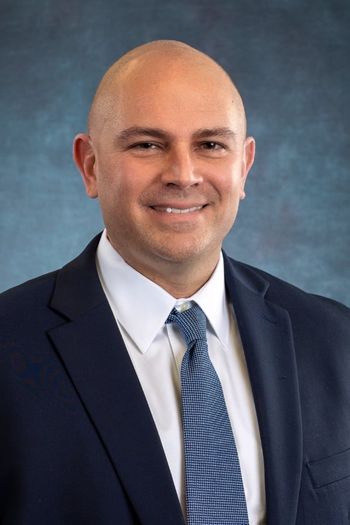 Casey Ogburn, M.D.
Dr. Casey Ogburn received his Bachelor's Degree from Carson Newman College, in Jefferson City, Tennessee, and his MD from St. George's School of Medicine, in Grenada, West Indies. He completed his residency at TriHealth, Good Samaritan, and Bethesda North Hospitals, in Cincinnati Ohio.
Dr. Ogburn decided to become an OBGYN during his Women's Health rotation in medical school. Going in, it was the last thing he'd expected to specialize in, but in the end, he is certain it's what he was meant to do. Ultimately, it's where he felt he could have the biggest impact.
Dr. Ogburn spends his free time staying active, and attending his children's activities. He enjoys running and hiking, and has recently taken a liking to photography. He is married to his wife, Kristy, and between them they have 5 daughters... as one might imagine, there's never a dull moment!
When asked to recall a memorable moment in his career, he responds, "The things I remember most are my patients and the grace so many of them show during hard times. To be trusted to care for them during such trying and important times is truly a blessing!"
"I believe that the most important aspect of patient care is establishing trust and consistently helping to make decisions that are best for the patient. Honesty is imperative in establishing trust. My responsibility is to tell the patient the truth, and not necessarily what they want to hear. At times I have to deliver difficult information, but when done with compassion and honesty, it can really make a difference for the patient. I try to approach each patient in a consistent way and always consider what I would want if it were my wife, daughters, or family sitting in their place."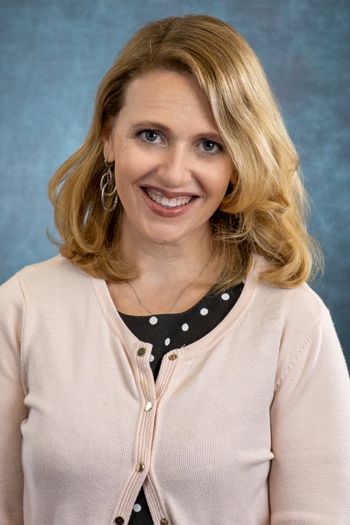 Lori J. Packard, M.D., FACOG
"One of the most important advancements in women's healthcare has been the introduction of the Gardasil Vaccine for the prevention of cervical cancer. Women who receive the vaccine can greatly reduce the risks of developing cervical cancer and precancerous conditions."
Dr. Packard completed medical school as well as a residency in Obstetrics and Gynecology at the University of Cincinnati. She joined Obstetrics and Gynecology Associates in 2006. She is well versed in all aspects of women's healthcare, including gynecologic surgeries such as laparoscopy and hysteroscopy. She especially enjoys high risk obstetrics and adolescent gynecology. She is a member of the American College of Obstetricians and Gynecologists. During her free time, Dr. Packard enjoys spending time with her husband and two sons. She enjoys travel and medical missions work.
"Dr. Packard always takes the time to listen and answer questions and concerns and never seems rushed."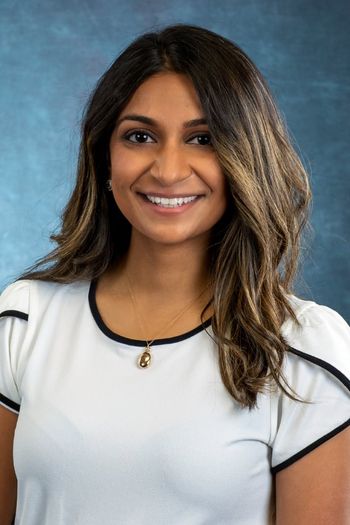 Smruti V. Patel, MD
Dr. Smruti Patel received her Bachelor's Degree from The Ohio State University and her MD from the Boonshoft School of Medicine at Wright State University. She completed her residency at Beaumont Health Oakwood Campus in Dearborn, Michigan. She has special interests in general obstetrics, general gynecology, preconception counseling, infertility, and minimally-invasive procedures including Da-Vinci Robotic Assisted surgeries.
Outside of medicine, she enjoys spending time with her family and friends, weekend trips, traveling the world without an itinerary, experimenting in the kitchen, and capturing every moment of her three son's lives with photography.
"I have always had an interest in preventative women's health care and the surgical aspects of gynecology, but it was obstetrics that set this field apart for me. I believe it's a privilege and honor to be a part of a family's journey to grow their families. From deciding to conceive, to understanding the many changes a woman's body goes through during pregnancy, all the way to the exhilarating day of birth. While providing safe guidance and informative care, it is literally a part of my job description to attend birthday parties."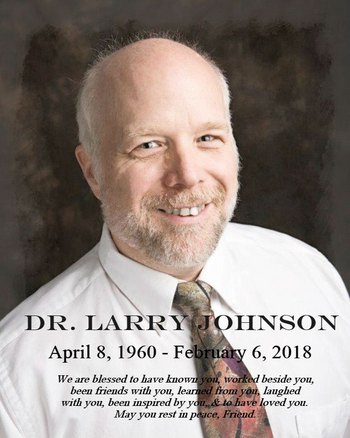 In Memory of Larry G. Johnson, MD
Fairfield Office Location
3050 Mack Road, Suite 375,
Fairfield, Ohio 45014
Phone: (513) 221-3800
Fax: (513) 682-4520
West Chester Office Location
7759 University Drive, Suite D,
West Chester, OH 45069
Phone: (513) 221-3800
Fax: (513) 682-4520