Blog
Practice News and Social Media
We aim to support actions that slow down the impact of the virus in our community. We are now offering scheduled TELEHEALTH VISITS during which you will be able to talk directly to one of our doctors from the comfort and safety of your home.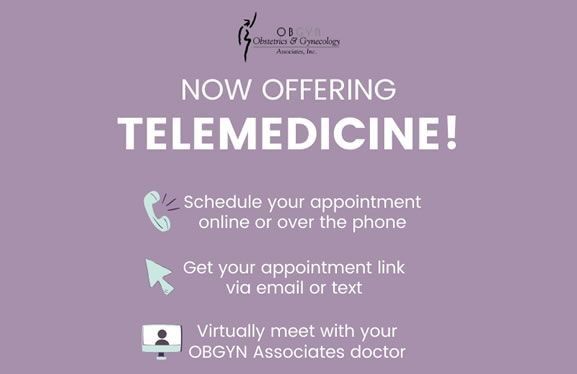 Please understand, this may not be a feasible solution for every patient and every heath concern, and some may require an in-office evaluation.
When Should I See a Gynecologist?
From the first instance of menstruation to menopause, your gynecologist will be there to support you and provide vital treatments for a variety of issues. That's why it's important for women to know when to visit their doctor, whether they have family planning questions or are experiencing night sweats and other symptoms of hormonal fluctuations. The following are just a few ways a trusted gynecology team can help you.
We have expanded our social media reach not only on Facebook, but on INSTAGRAM!
Our overall goal is to connect with our patients, both in and out of office. That's why we believe our connection through social media is such a valuable resource. You can find us on Facebook and Instagram! We often post and share news about our physicians, staff, and services as well as helpful tips, facts, and fun! Make sure to follow our pages below.
We also want to make it easier for you to share your experience with others. Tell us how we did on Google!